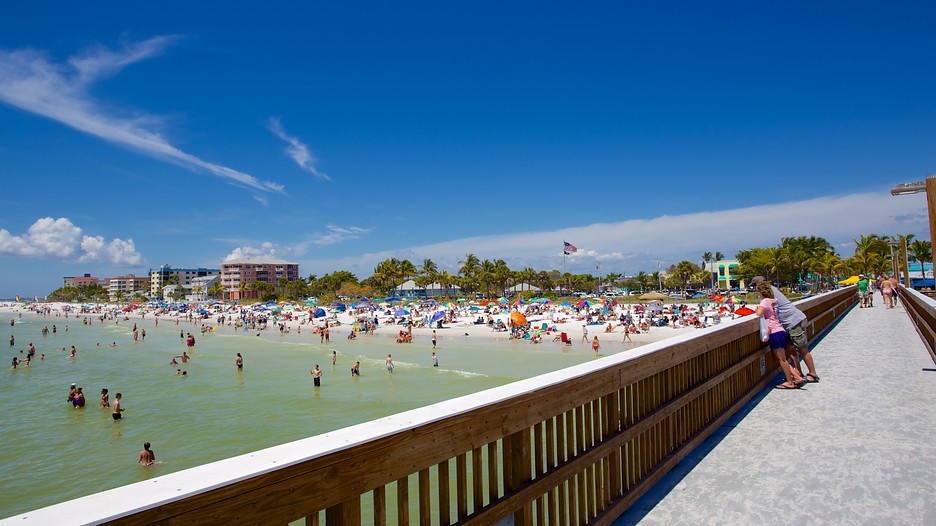 A community full of revitalization, Ft. Myers, Florida is more than just cool beaches and great weather. The downtown area has been revived into something truly special with a new coworking space, new businesses moving in and plenty of new development. In addition, the city has been named as one of the "Best Small Cities to Start a Business in 2017," by Wallethub.
Ft. Myers, FL Real Estate
Known as the "City of Palms" Fort Myers provides incredible palm trees through just about every neighborhood. The real estate found here ranges from beautiful gated communities to incredible golf course homes. Many of the best communities include waterfront homes, such as Gulf Harbour and Catalpa Cove. Those seeking golf course homes will find the best at Crown Colony and many other great homes at Renaissance or Eagle Ridge.
Along with the single-family communities, Fort Myers also includes many high-rise condominiums. Top condo communities include high Point Place, Riva Del Lago, and St. Tropez at Riviera. Those seeking waterfront condos will find Mustique and The Paramount to be great options in South Ft. Myers.
A newer choice for condominium is called Allure. This development is found in the Historic River District area of downtown and includes waterfront options with plenty of luxury. It's located close to some of the best restaurants, pubs and entertainment options, along with some of the best parks and gardens. Those seeking great amenities and plenty of things to do will love this new development.
The Rocket Lounge, An Entrepreneur's Dream
With the long history of great businesses opening throughout Fort Myers it's no surprise that The Rocket Lounge was formed. This coworking space helps accelerate creators and tech startups to ensure businesses have a chance to thrive in Fort Myers. The community includes plenty of members, mentors, investors, ambassadors and partners. This is truly a unique space perfect for those looking to start a business in South Florida.
Living in Ft. Myers, FL
A unique blend of great small businesses and beautiful homes, Fort Myers has been transformed into a wonderful place to call home. It's close to some of the best beaches in South Florida and provides many excellent amenities for those looking to get out and enjoy the sunshine. From golfing to the nightlife, this is a culturally rich place to enjoy with plenty to do and plenty of growth potential. If you've been considering moving to South Florida, it might be time to look closer at Ft. Myers and the downtown area.