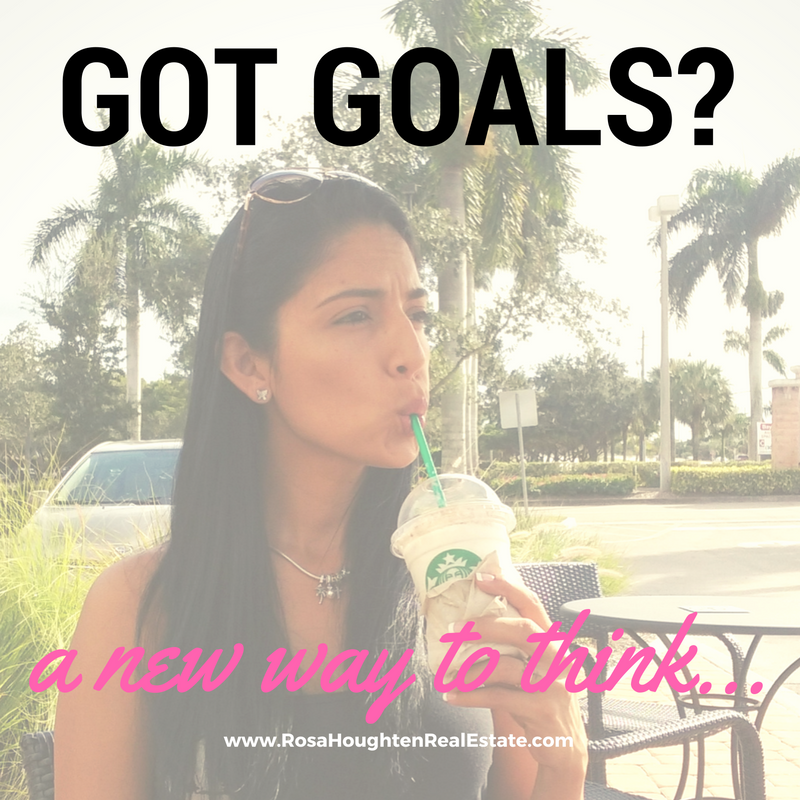 Got goals?
It's a new year, a new day, and a fresh new chance to elevate our success and contributions. But, maybe it's also time to think about goals in a new way.
Especially in the real estate and finance world every one's question is "what's your number?" "How much are you going to make this year?"
Being abundantly blessed with finances so that we can fully enjoy the experience of being alive and the exploring all the exciting things out there is great. So, is being able to help others in big ways. But, honestly I get a little challenged with just trying to put a number on it, and making that my only goal. Maybe it's just me. Maybe it is because I tend to think in terms of other things, like what that money can be used for.
What If…
What if instead of just setting big money and personal or business income goals, we put the priority and ultimate goal on what we really care about?
What if; instead of shooting to earn $1M and saying we'll give back 10% of what we make, what if we made a goal of giving $1M this year? Then you could back that out and say you need to make $10M in order to accomplish that. But, make the giving the priority.
I like helping people. I like helping people a LOT more than I like sales or marketing or numbers. So, this year I am simply setting a goal of serving others, by helping at least 1 new person or family to realize their potential and goal of buying, selling, renting or investing in real estate each day.
I'd love for you or your clients to be one of those people I can serve!
Get in touch and let me know how I can help you today…